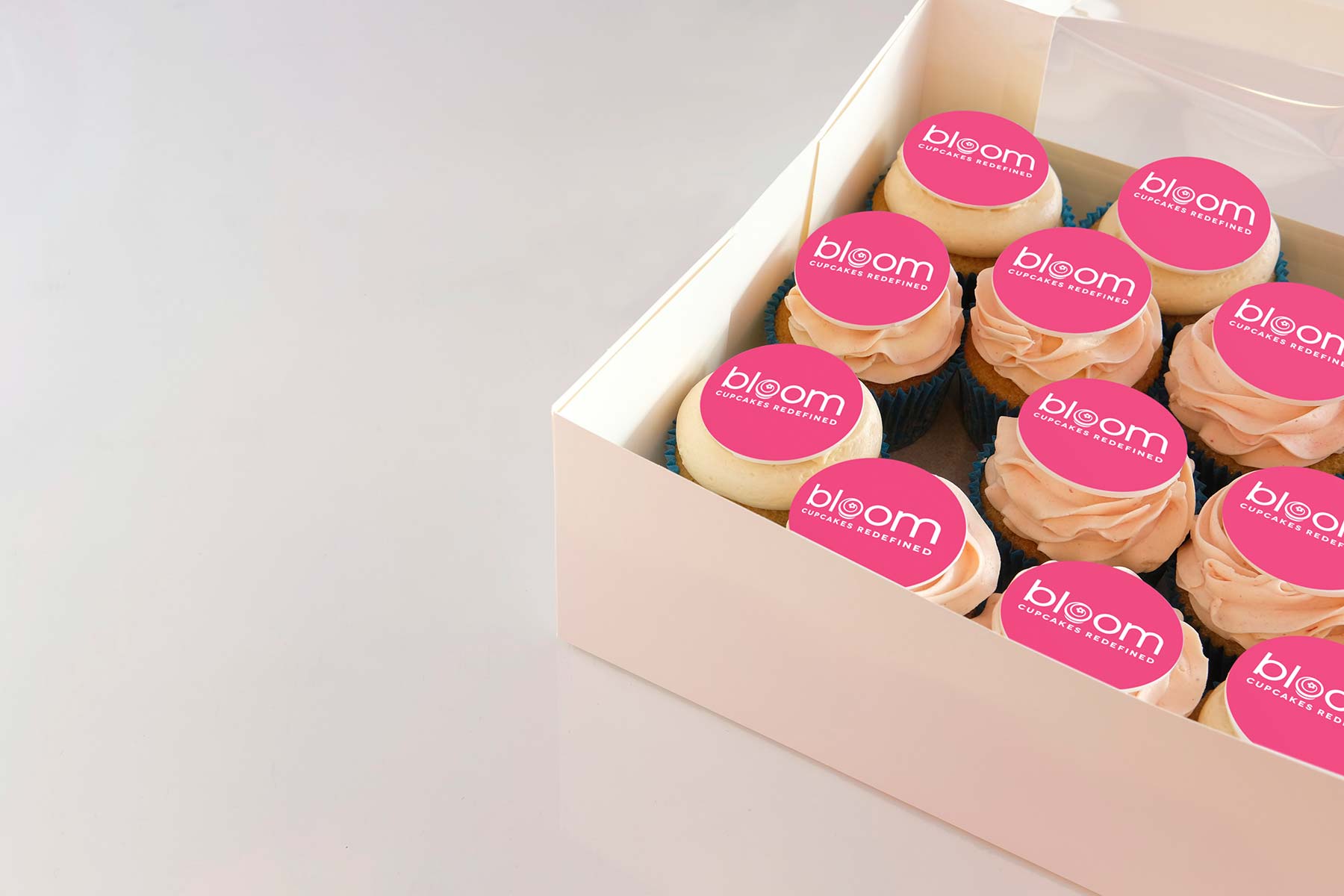 Corporate
Cupcakes
CORPORATE OPTIONS ›
Perfect for corporate gifts or promotional events, cupcakes are sure to bring a smile to their face!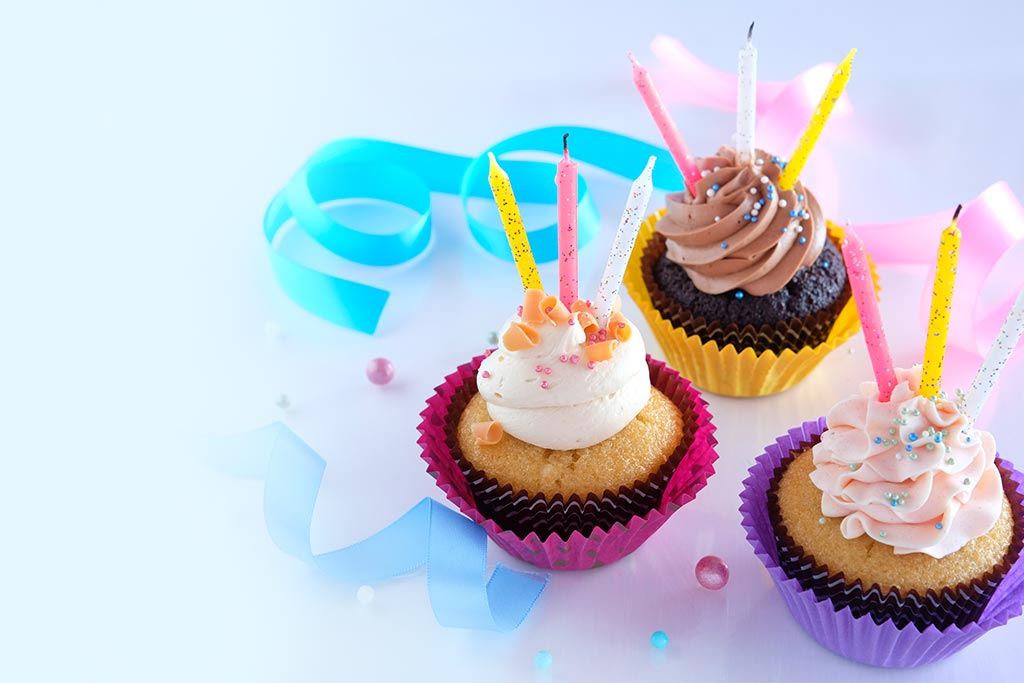 Celebrating aBirthday?
BIRTHDAY OPTIONS ›
Our birthday cupcakes are sure to go down a treat!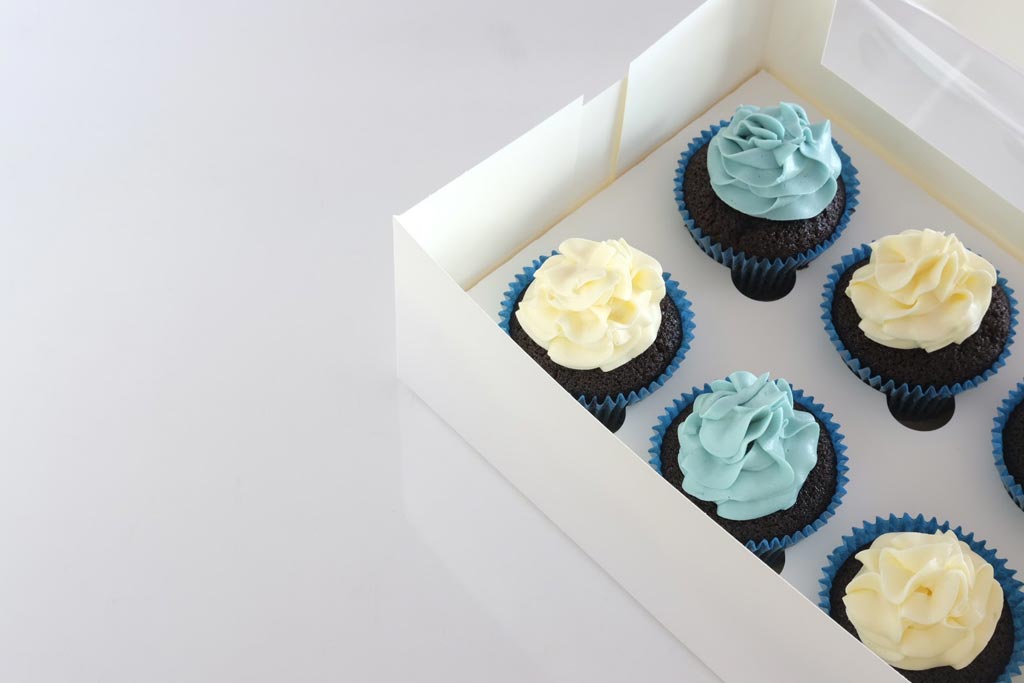 Baby Shower Cupcakes
BABY OPTIONS ›
A perfect cupcake selection for your upcoming baby shower or gender reveal!
Bloom Cupcakes Auckland
There's cupcakes and then there's Bloom Cupcakes.
We're an award winning cupcake shop, that aims to redefine cupcakes.
Once you've tasted your first Bloom Cupcake, you'll know instantly that you're not eating any ole cupcake. It starts with a bite, followed closely by ohhhs and ahhhs as the cupcake melts in your mouth. The fluffy, light frosting is like a heavenly cloud; and the moist cake is balanced with just the right flavour and sweetness. You'll savour every moment as you enjoy your Bloom Cupcake, one bite at a time.
For an indulgent pick-me-up or to impress clients and staff, do it right with Bloom Cupcakes!  Order now for delivery!
I have only been there three times and loved the atmosphere, service, friendliness, and of course the amazing cupcakes every time. This a place well worth ordering or buying from, definitely won't be disappointed by the quality of the the cupcakes or the friendly service. Will definitely return as often i can and will be looking forward to it.
Bloom is always a special treat! Ann is always so welcoming and bubbly when you walk in the door. Her cupcakes are always beautifully presented and taste even better! Never disappointed when I go to Bloom Cupcakes. The perfect gift for a work colleague or last minute on at best.
These delicious and addictive morsels of happiness are like none other. They are the best… Soft, creamy, sweet and moist. The service is always with a smile. I have a team that celebrates once a quarter what they've achieved, and this is a pillar to that event. (and anytime you're on the shore, it's just a bit silly not to pop in)
Bloom Cupcakes are simply the best you will ever eat. Once you have eaten a cupcake from here none will ever measure up. They are simply… AMAZING!! The owners are lovely, super friendly and talented.
Bloom cupcakes are the best. It's like eating a fluffy cloud. I will never go to any other cupcake place because none compare. I ordered my 21st birthday cake from them and it taste exactly like the cupcakes. So yummy. And they are always so wonderful.
From a recommendation I placed a large mixed order for mum's birthday. The presentation was spectacular, and the cupcakes tasted divine! You must try them – Ann adds a personal touch.